Learning Spanish with OnlineFreeSpanish is entirely free. We are available for classroom or home with dozens of games, coloring pages and interactive activities ordered by levels that you can access anytime in tablets or desktops.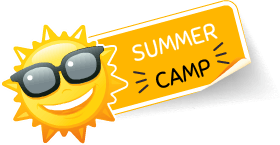 Categories
All our interactive games are designed to support kids and adults that want to learn or reinforce their Spanish, at school or home. Our games are a great resource to learn vocabulary in many Spanish topics like colors, alphabet, numbers, city places, farm animals and many more. These interactive games come with audio pronunciation from native speakers, and they can be used in desktops and tablets any time you want!
Please consider a donation
If you use OnlineFreeSpanish.com, and are happy with it, we'd love if you would consider donating. Donations help keep the updates coming, pay for bandwidth, and help pay for the time spent maintaining and creating new activities.
Donations are entirely voluntary and every donation is greatly appreciated.